The Build 11 work sessions that occurred on Aug. 23-24 continued the prep work for riveting No. 11's rear frame. A  few test rivets were heated and installed in test plates to determine the correct lengths, and Gordon is working on a fixture to allow precision cutting of rivets as required. The big electric compressor was wired in to provide air to power the Hanna riveter. We're just about ready. One more work session on Sept. 20-22 should do it.
Want to come and help? Sign up at www.wwfry.org/volunteer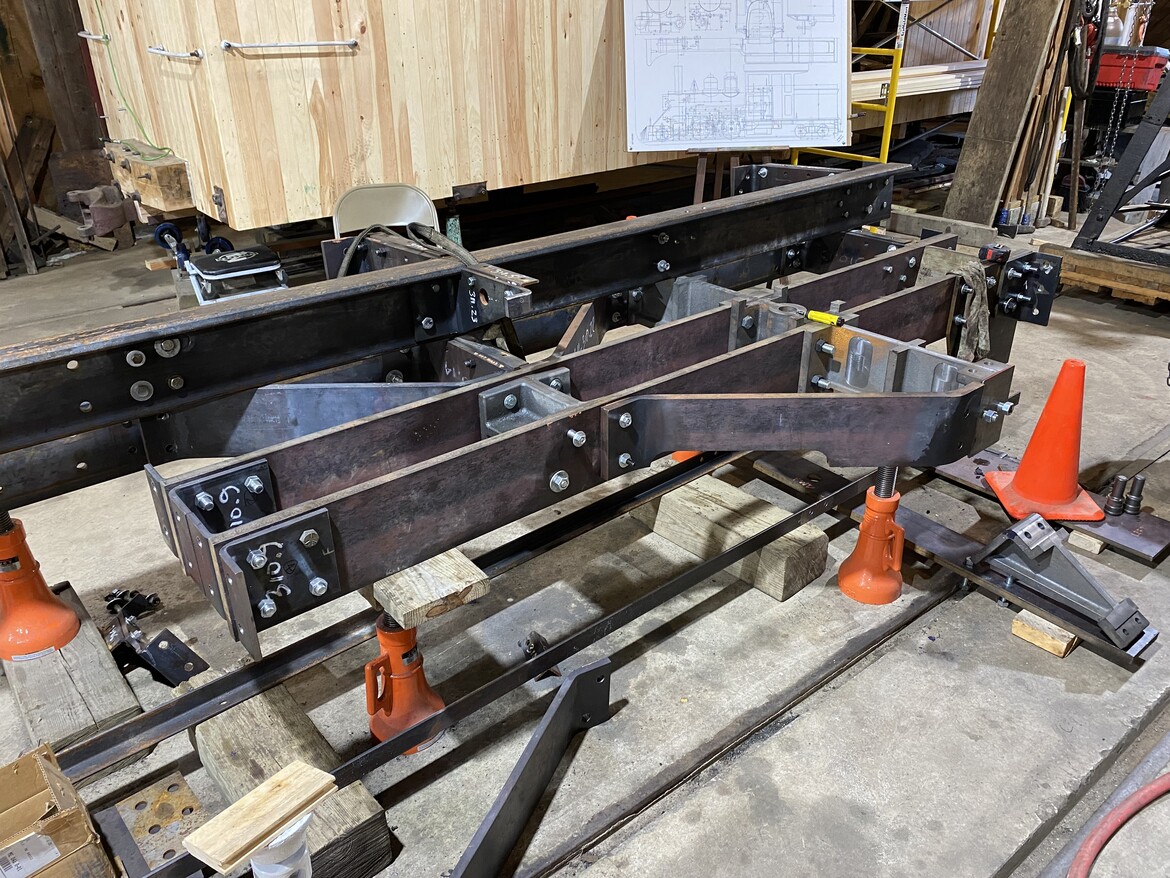 All the silver bolts and nuts seen here will be replaced by rivets.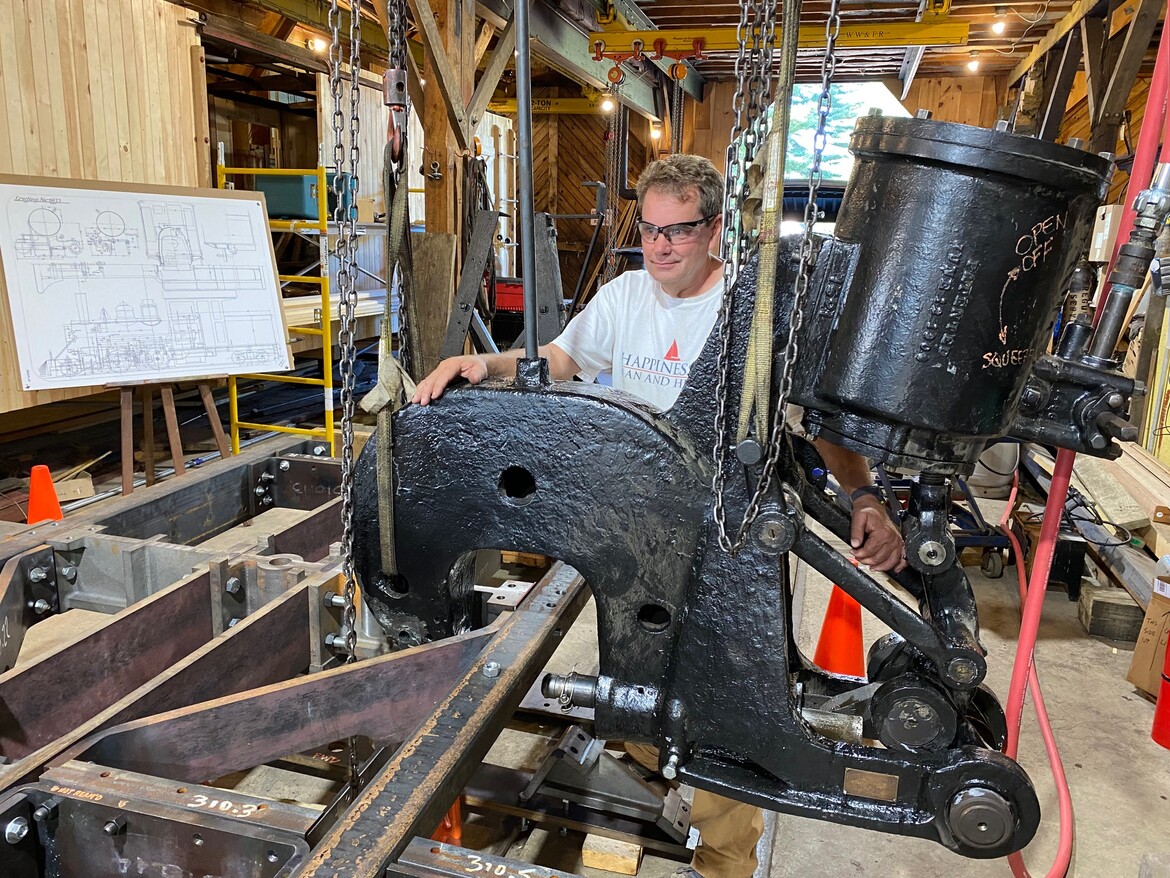 Harold looks over the Hanna riveter positioned to drive a rivet in the frame.
On the fundraising front, the magic number is $13,333! ("Three, it's a magic number." Thanks, Schoolhouse Rock!) That's what we need to reach our stated 2022 goal of $70,000. That's right – our current 2022 total stands at exactly $56,6667, or just over 80% of this year's goal. Can we make it by the end of the year in three months?
You can donate via our FundRazr page: build11.org, by credit card directly to the museum through the museum store, or by check. Let's do it!