Riveting News!
We did it!
Thanks to your support, on July 11th 2022, we achieved the $25,000 mark in our 2022 Build 11 project fund-raising, releasing an additional $25,000 in matching funds from the Candelaria Fund. As of today, we have $52,378 toward our $70,000 goal. We need $17,622 by the end of the year. Can we make it? It's up to you!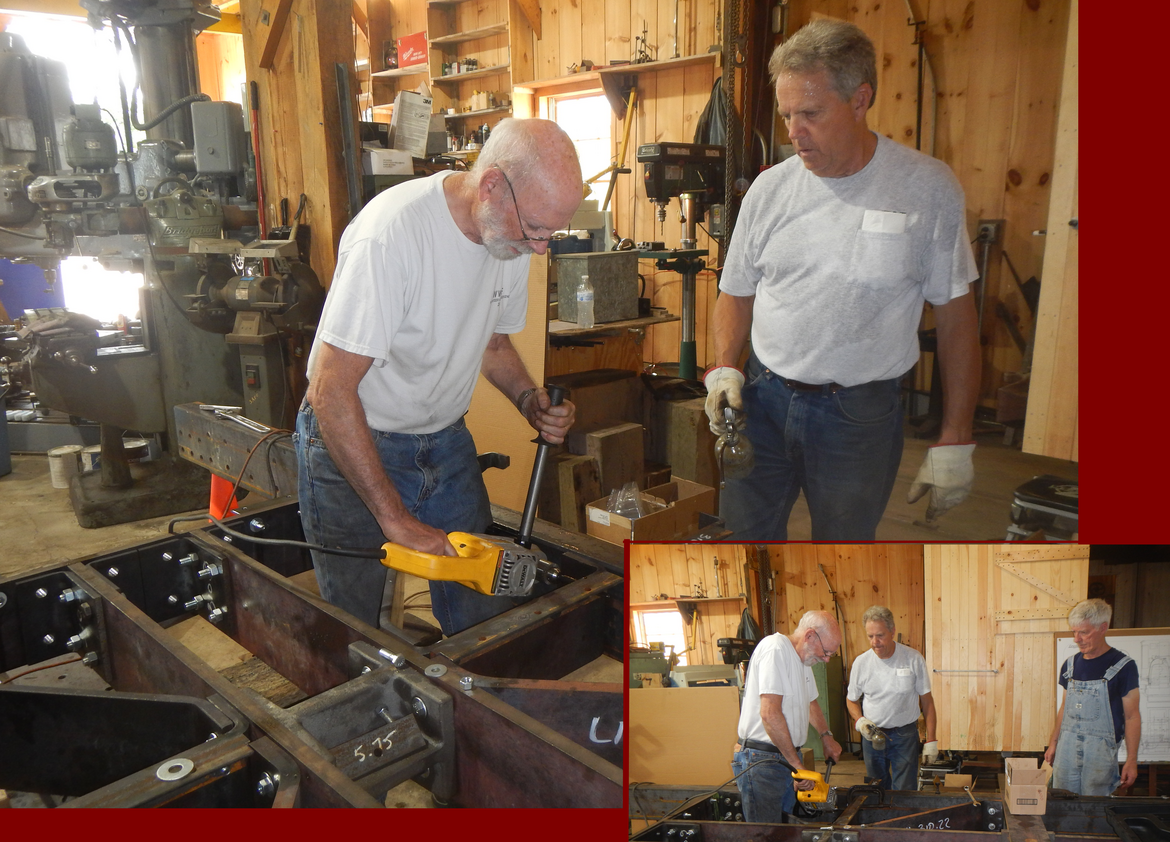 Over three days at the beginning of August, the Build 11 team made great progress. With the help of four new volunteers joining three regulars, we were able to match-ream nearly all of the holes in the rear frame of No. 11. The process involved removing each bolt one by one, reaming the previously match-drilled holes to size, inserting a sleeve to maintain the alignment and finally replacing the bolts. We did not expect to complete the work, but with the help of the new volunteers, we did it.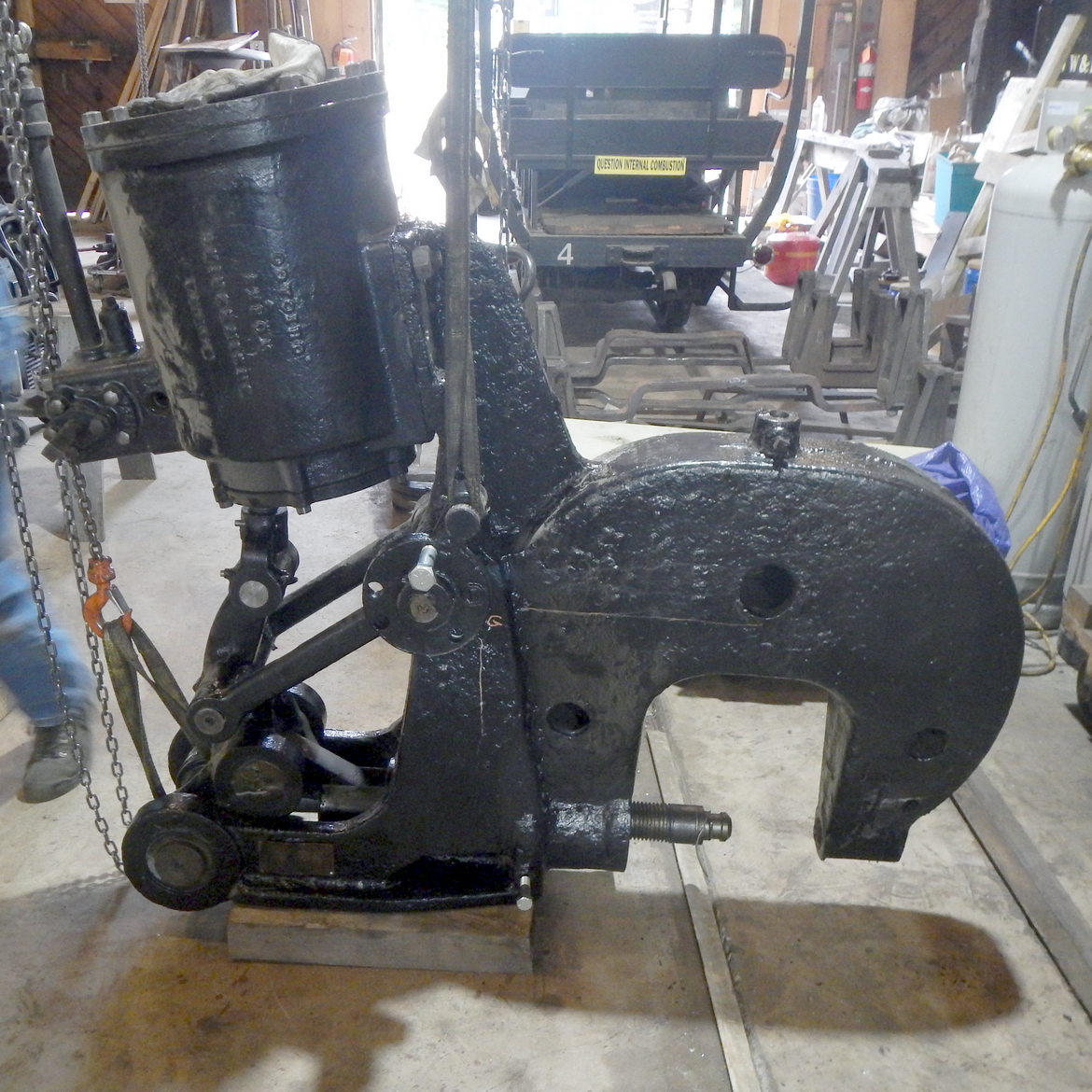 That left us time to explore our big Hanna riveter. You may recall the machine was overhauled over a year ago and was successfully tested by riveting the smokebox ring for locomotive No. 10. We experimented with altering its orientation from vertical to horizontal, figuring out how to perform that operation safely. Remaining work includes changes to air piping to more efficiently receive the air to squeeze the rivets and redirecting the air exhaust away from the operation.
Next month, we'll continue preparations for riveting during the October Fall Work Weekend. The September work session is planned for Sept. 20-22 and may include additional work on the Hanna riveter, making test coupons for test riveting, and the actual testing of the rivet furnace. Work generally begins around 9 a.m., and new volunteers are encouraged to come by.
Want to join the crew? Sign up at www.wwfry.org/volunteer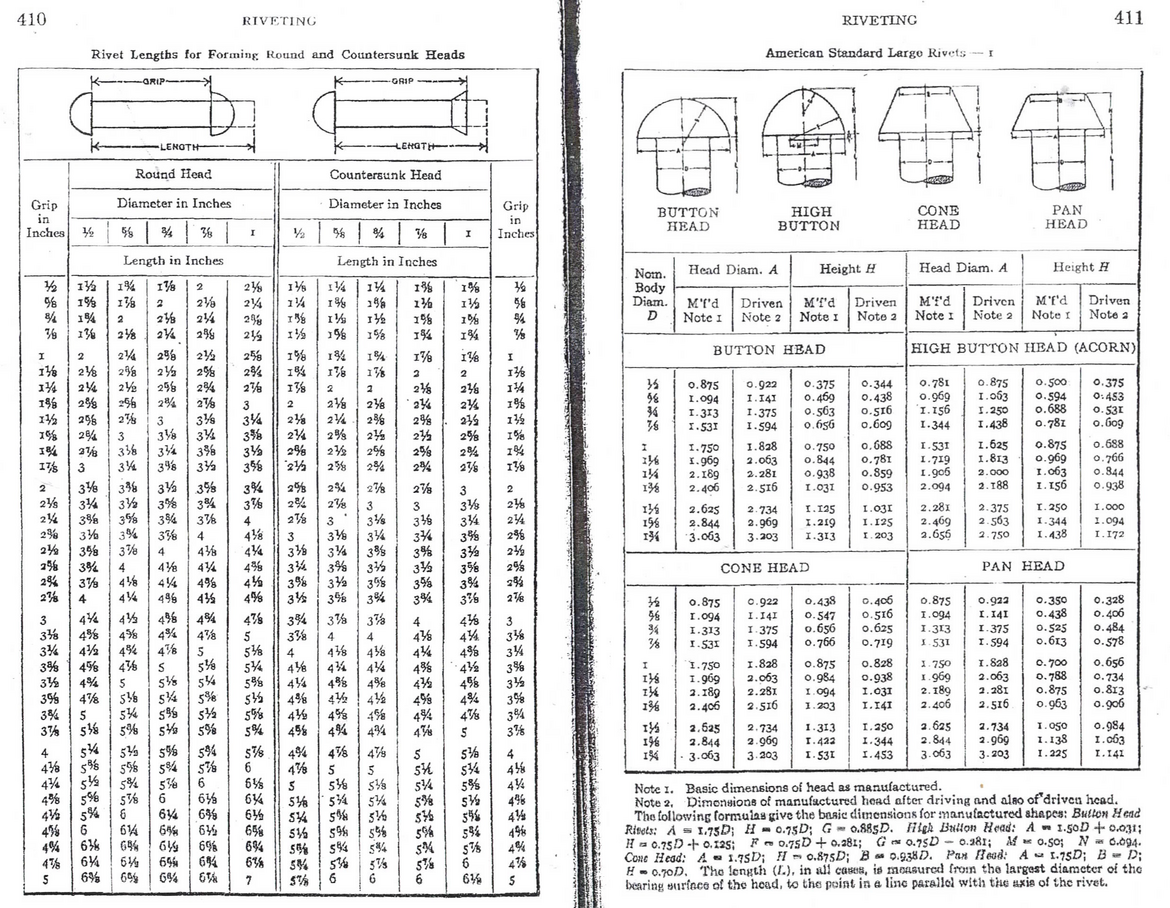 So now we need rivets. We'll eventually need a lot more — maybe a thousand of them — but right now we need 146 in several sizes. Your donation of $11 will buy four. If 37 of the folks who read this each send us $11, we're there!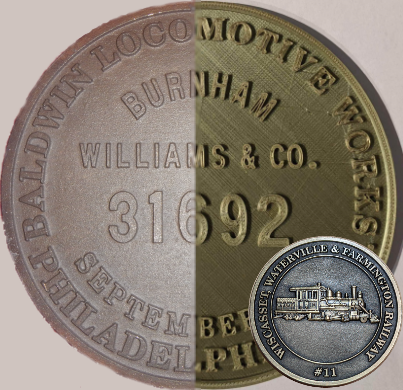 We recently took delivery of 10 new bronze replica builder's plates, which we are offering upon request as a premium to folks who contribute $1,100 or more in a single donation to the Build 11 project. We also have 3-D printed miniature builder's plates, in return for a $110 donation to the project. Build 11 challenge coins – with the infamous typo now corrected – are available in the WW&F Gift Shop for $11.
Learn more and contribute at www.build11.org