Monthly work sessions have continued to be productive, with more progress on No. 11's rear frame. Everything has been drilled and bolted together, and the large rear frame extension castings that will enclose No. 11's firebox has arrived. It needs some machining before it can be attached to the rear frame, but it's shown fitted to the rear frame in these photos: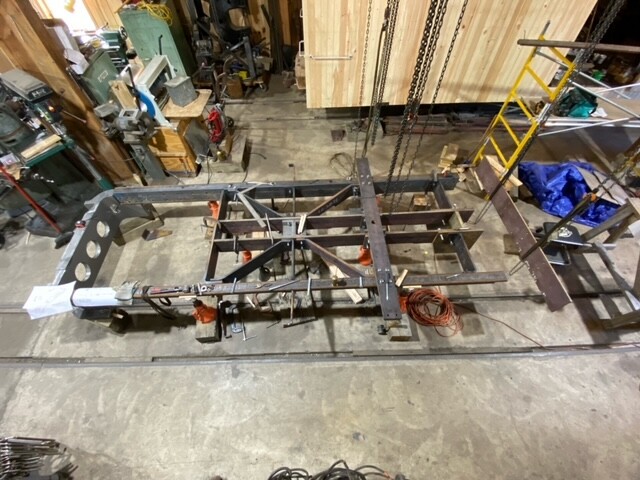 There was much excitement at Sheepscot on May 17, when just as the diesel locomotive was unloaded, a second truck pulled in bearing the two new cylinder half-saddle castings for No. 11.  A few days later, however, a detailed inspection of the castings revealed several flaws which rendered the castings unacceptable for use.
The foundry was contacted, and following some discussion, they agreed to manufacture two new castings and ship them to us, at no cost to the Build 11 Project or the WW&F. This process will take a couple of months, as minor modifications to the patterns are necessary and new cores for the patterns must be made.
While we were all disappointed at this turn of events, the final outcome will be satisfactory. More importantly, the long delay in receiving the cylinder half-saddle castings does not materially delay the assembly work now underway on the rear frame.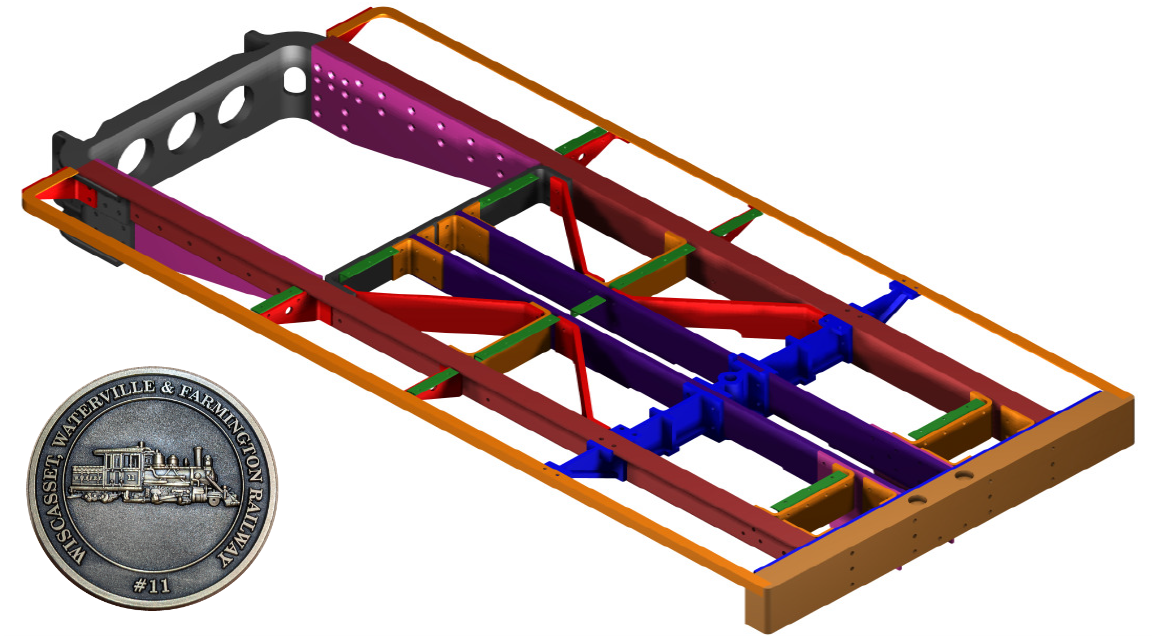 Our fund-raising for No. 11 is making slow progress toward the $70,000 goal. Right now, we are focused on reaching the $25,000 mark in contributions. That will unleash a $25,000 matching grant from the Candelaria Fund, immediately moving our fund-raising total to $50,000, or 51% of our goal. Please consider making your dollar for dollar donation count right now!