We have great news to report!
First of all, during the WW&F's Spring Work Weekend, several members of the Build 11 Project, as well as other volunteers, began assembling the rear frame extension of No. 11 in Bay 2 of the Sheepscot shop. Over the course of three intense days, components were moved from storage, identified, and laid out on the shop floor. Then the pieces were clamped together and drilled in sequences.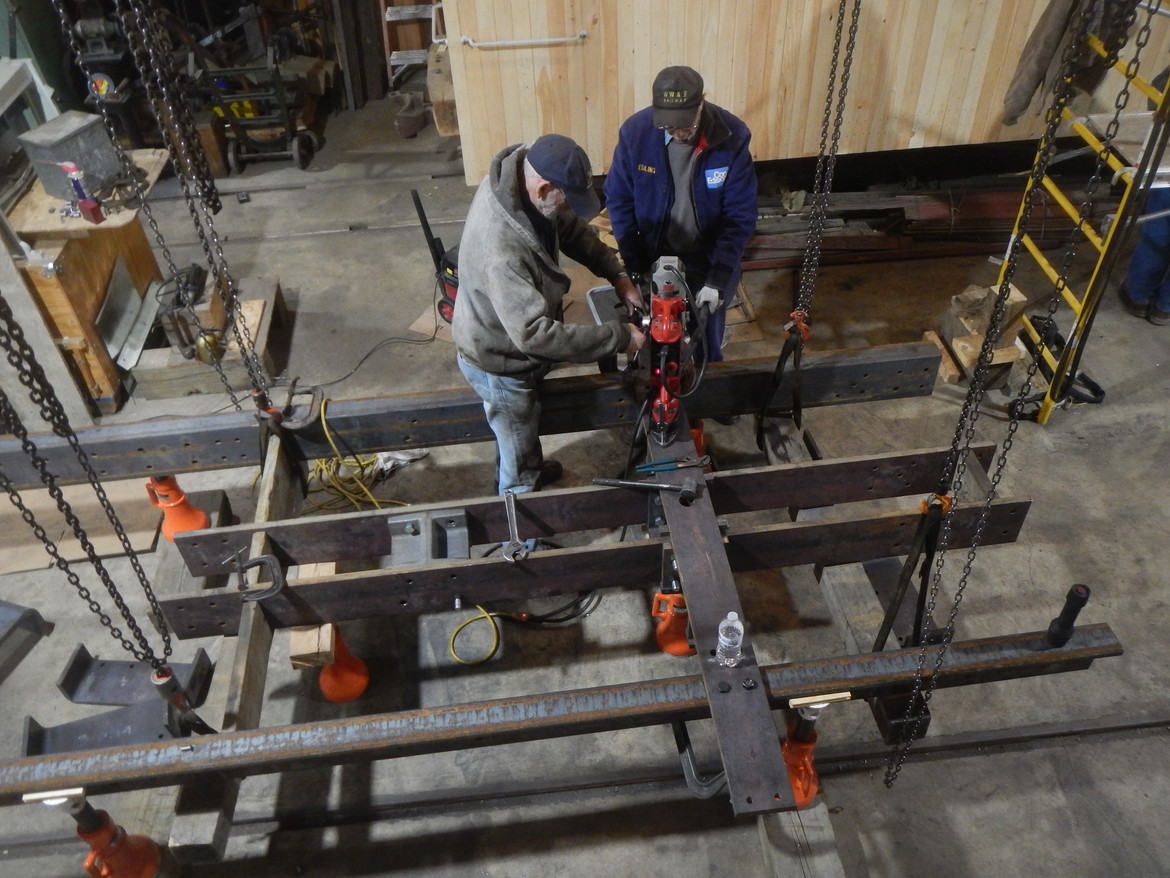 Multiple holes were drilled through water-jet cut holes in the steel sills and into several cast iron brackets. Then temporary bolts were inserted and tightened. Once that had been accomplished, the next step saw the entire framework lifted onto six screw jacks, which allowed the workers to carefully level the frame fore and aft and side to side. The final step will be to permanently mate the various components with either fitted bolts or hot rivets.
Many volunteers and visitors passed through the shop during the weekend and admired the work going on. This work marked the first tangible evidence that building a new locomotive at Sheepscot was becoming a reality. The Build 11 crew was pleased as well, and then more great news broke on May 2, when we received word from Dakota Foundry that the long-awaited cylinder half saddles and the main rear frame casting were both complete and would be shipped shortly.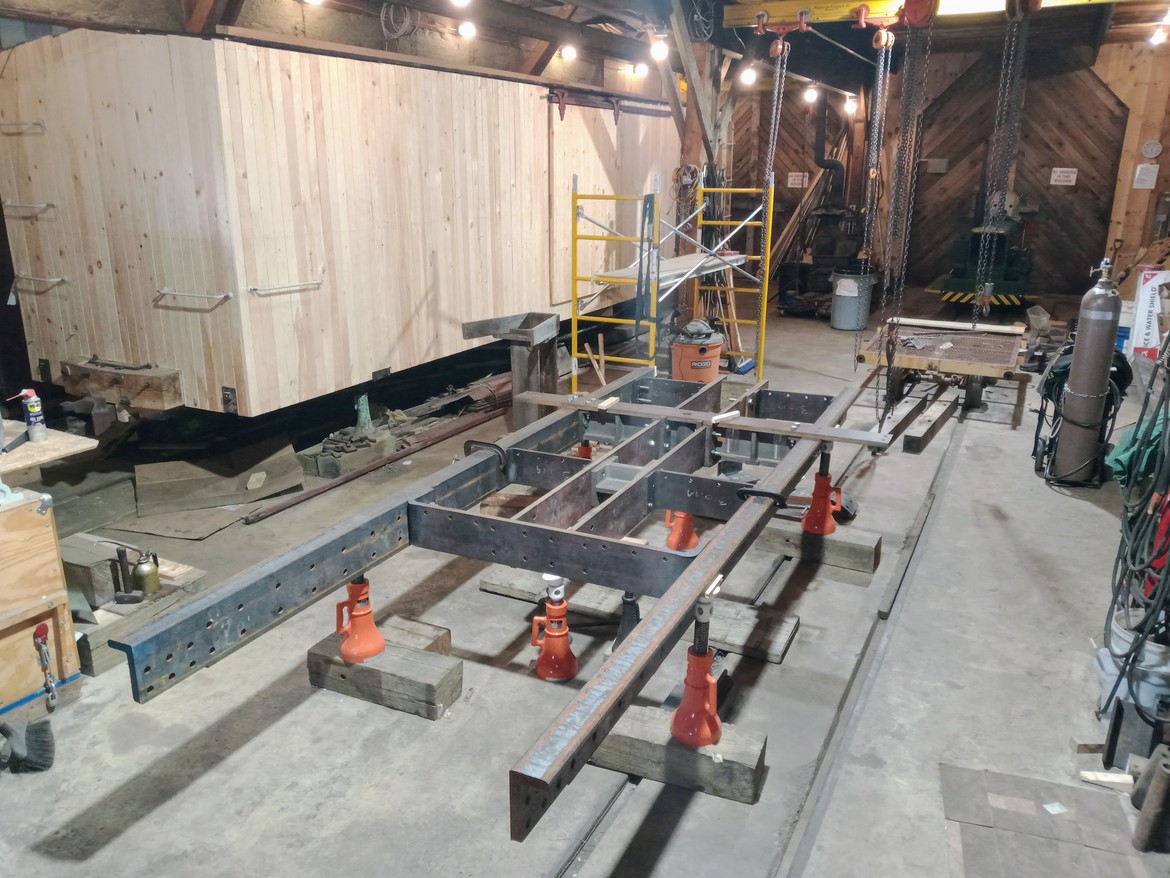 We received a nice note from WW&F member Bill Sample, who made a generous donation to the Build 11 Project. Bill said, "What really made me go through with the donation was reading Rick Sisson's posting on the "Build 11" project.  Seeing Rick's post encouraged me to participate and dedicate the contribution to all you "Build 11" participants who are not only building the new locomotive but are also making a major accomplishment in heritage railway history. We here "in the Colonies" can also build new full sized locomotives!"
Our 2022 fundraising is off and running, but four months into it, we've only reached about 15% of our goal of $70,000. We need your help, in any amount, if we are going to continue to Build 11. Be like Bill Sample — support the Build 11 Project. Buy a "typo edition" Challenge Coin for $11, donate $110 and receive a 3-D printed replica of WW&F No. 7's builder's plate, or go for broke, and for a donation of $1,100, you'll receive a full size cast bronze replica of the builder's plate. Remember each donation will be matched by the Candelaria Fund!
Learn more and contribute at www.build11.org.