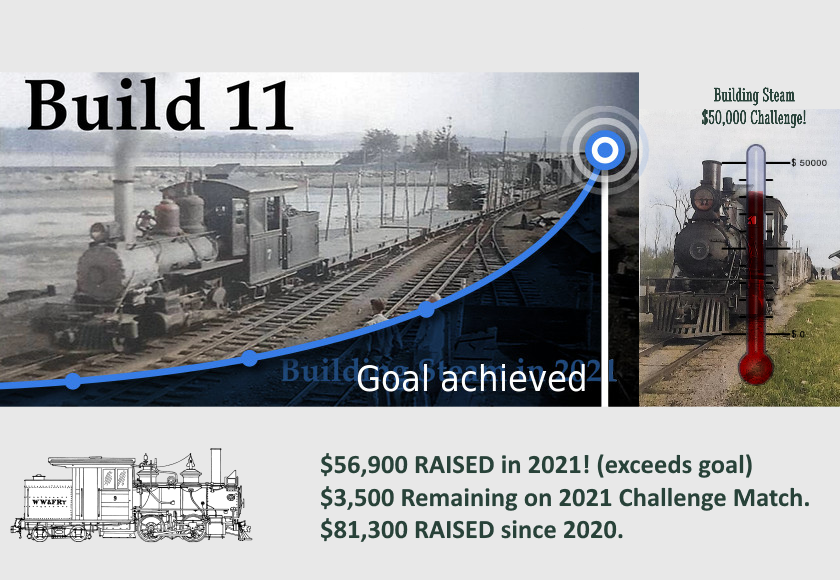 GOAL!!!
Arguably more exciting than watching the Olympics, the WW&F "FundRazr" goal of $50,000 in 2021 for building locomotive no. 11 has been achieved this week! Thank you to all who have contributed; your generosity will ensure that the project does not pause in 2022 due to a lack of financial resources.
That said, we're not quite out of the woods yet! We still need to raise $3500 to complete the $50,000 challenge set forth by one of our most generous donors. Lean more and donate at:  build11.org
Of course, any funds raised above and beyond our 2021 goal will make the 2022-2025 campaigns all the easier.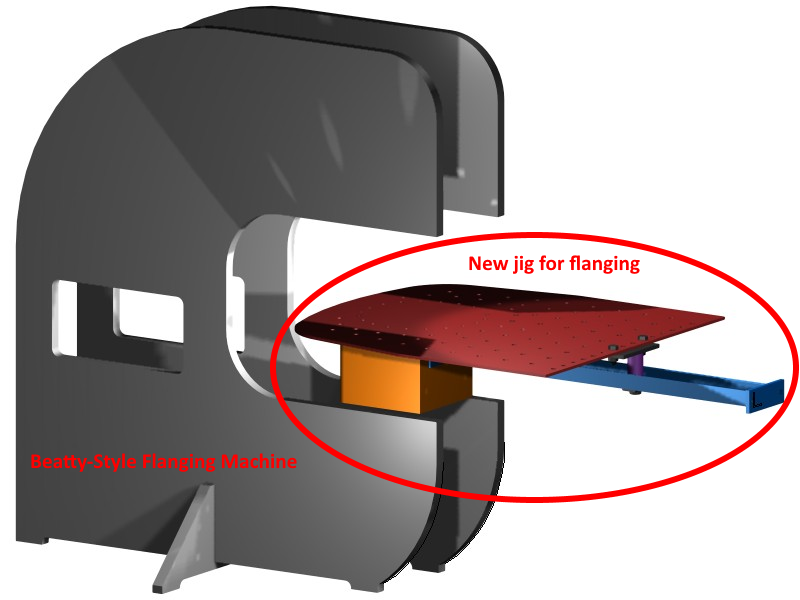 If you've been keeping up with the news, you know that the national economy is roaring ahead, but at the same time is plagued with a shortage of willing workers. This problem has led to a delay in the manufacture and delivery of crucial components from Dakota Foundry for No. 11. That being the case, we are temporarily shifting our focus from No. 11's frame to No. 10's boiler.  In the coming weeks, we plan to flange the last few pieces for No. 10's firebox, make some modifications to the front and rear tube sheets, and then take all those parts to Maine Locomotive & Machine. ML&M will move ahead with manufacturing the new boiler, welding the components as we provide them. The shell is already at their shop.
Meanwhile, Gordon Cook is designing a fixture and jigs for the flanging machine. It will be used to form the large radius curved sections of the top of the door sheet and the rear tube sheet. The idea is to hold these large sheets in the proper position to achieve the best results. They are difficult to maneuver in the flanging machine, and the pivot will ensure that they will have the correct radius.
And our own shop crew is now actively seeking machinists who would like to volunteer their talents towards the Build 11 project. In short, we are ready to machine a plethora of castings and parts – and could use some help. If you are a qualified machinist in the Midcoast Maine area, please email us at info@wwfry.org to learn how you can help Build 11.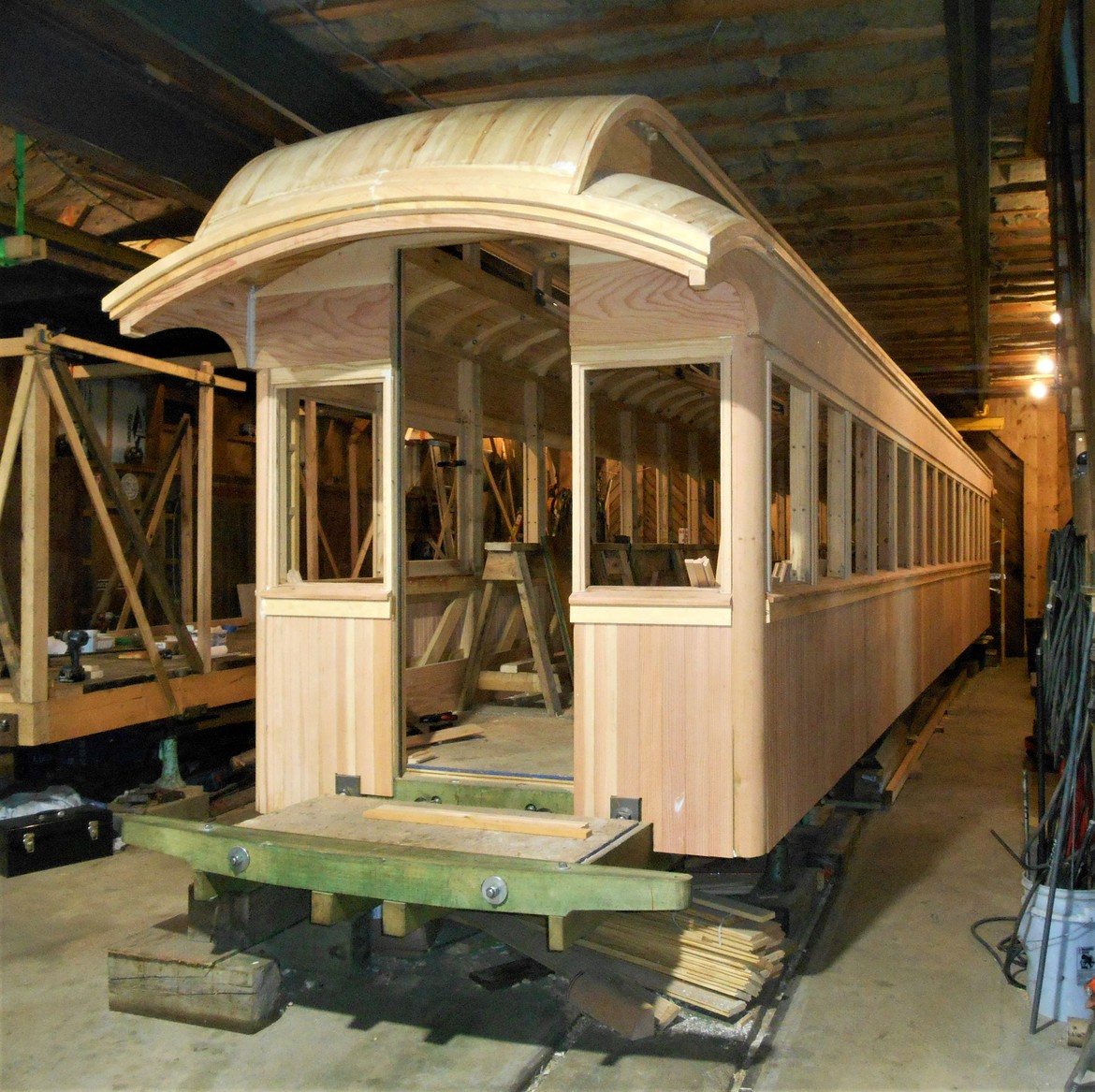 It is also planned to modify our home-built Beatty-style flanging machine to serve as a brake, adding another layer of versatility to this most useful tool. With that, we will be able to manufacture various parts for coach No. 9's trucks. While we have a number of parts already on hand made for us by Cattail Foundry, we need a few more components before we can begin to machine and then assemble the trucks.  As for Coach No. 9 itself, the exterior is essentially complete, so Eric and Ron and Lou will soon turn their attention to the interior of the car.
And to the delight of our hard-working steam crews, a brand spanking new Nathan "Simplex" No. 4 boiler injector, made by Eccentric Engineer of Orange, California, has been purchased and is being installed to replace a troublesome "legacy" injector on locomotive No. 9. Some minor modifications of the piping will be necessary, as will making a bracket to hold the device. If this injector proves successful on locomotive No. 9, additional injectors will be ordered for locomotive No. 11.
Learn more, get involved, and contribute at build11.org