$4445 Raised towards the $50,000 challenge!
During the week of May 11, some great progress was made by the Build 11 Project team. The entire team was at Sheepscot at various times during the week, and a significant number of components for the rear frame of the locomotive were created.
Over three intensive days, we were able to manufacture more than 20 items. We used propane torches to heat steel ships and then formed them on the shop flanging machine. Most of the parts were in pairs; and in several cases, there were right-hand and left-hand pieces. That required the repositioning of stops on the machine to assure that the work piece did not move once the bending process began.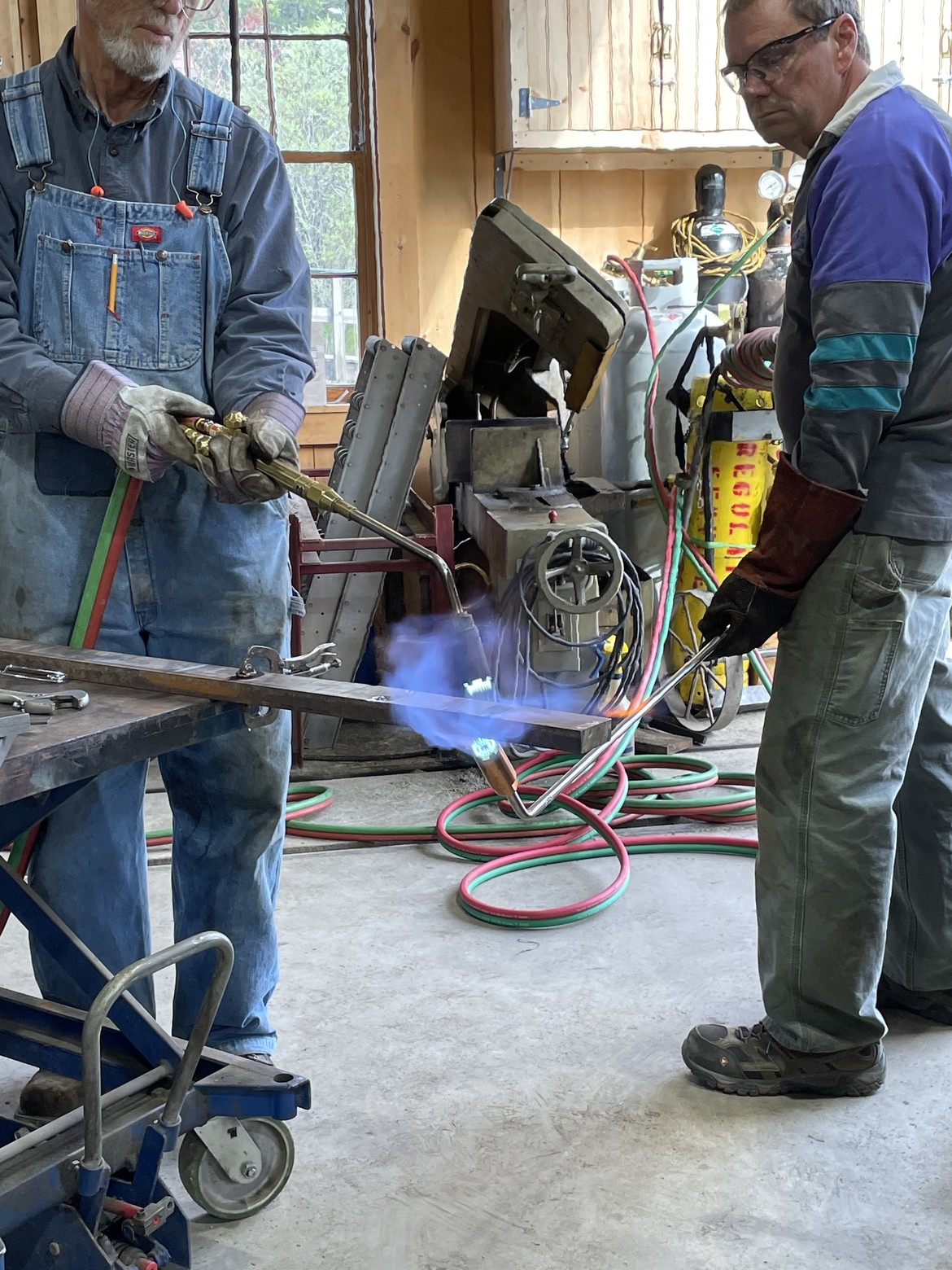 Some pieces needed bends at both ends or to be bent into an elongated "U" shape. Some of the shapes were made from larger and heavier steel — some one inch thick and seven inches wide — we used two propane torches for heating, one above and one below. These large pieces were a challenge to handle, due not only to their weight but also because after the initial heat and bend, the other end likewise needed to be heated and formed.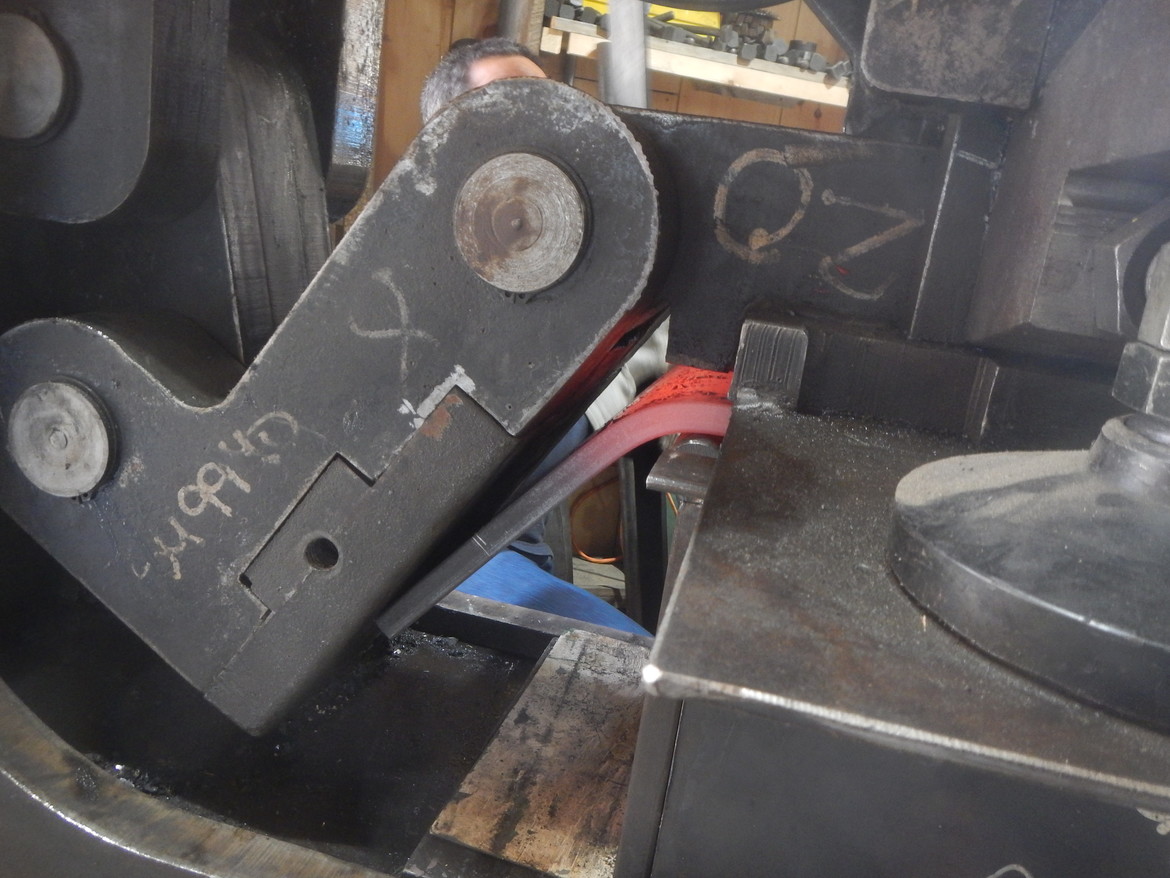 When we had completed all we could, we stacked all the parts on a pallet and moved it to storage in the No. 11 container. In addition to the actual making of these components, we reorganized and consolidated items stored in the No. 11 Project container, moving recently-delivered items into covered storage. Most of these items arrived by motor freight from Aquacut, a water-jet cutting operation in Syracuse, NY.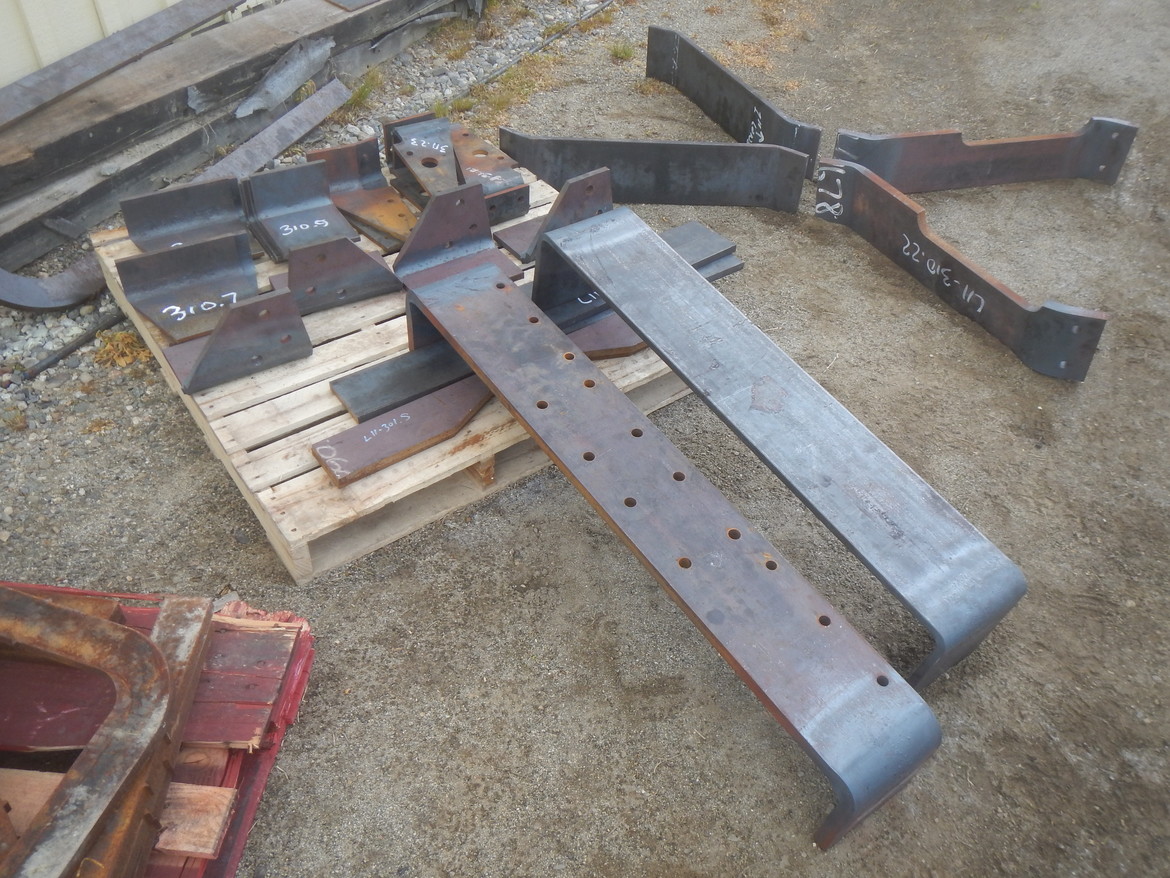 Since the announcement of the $50,000 challenge 30 days ago, you have raised $2222 in new donations! This includes $222 in raffle ticket sales for the replica locomotive #7 builder's plate.
With the match from the generous anonymous donor, the challenge now stands at $4445!

We have 5 months left to raise the remaining $22,777 to take full advantage of the match. Please keep the Build 11 project "on track" and donate at www.build11.org
Just for fun, here's a photo of the Build 11 team, including, seated, Wayne Laepple and Alan Downey, and Rick Sisson, Gordon Cook,  Jason Lamontagne and Harold Downey.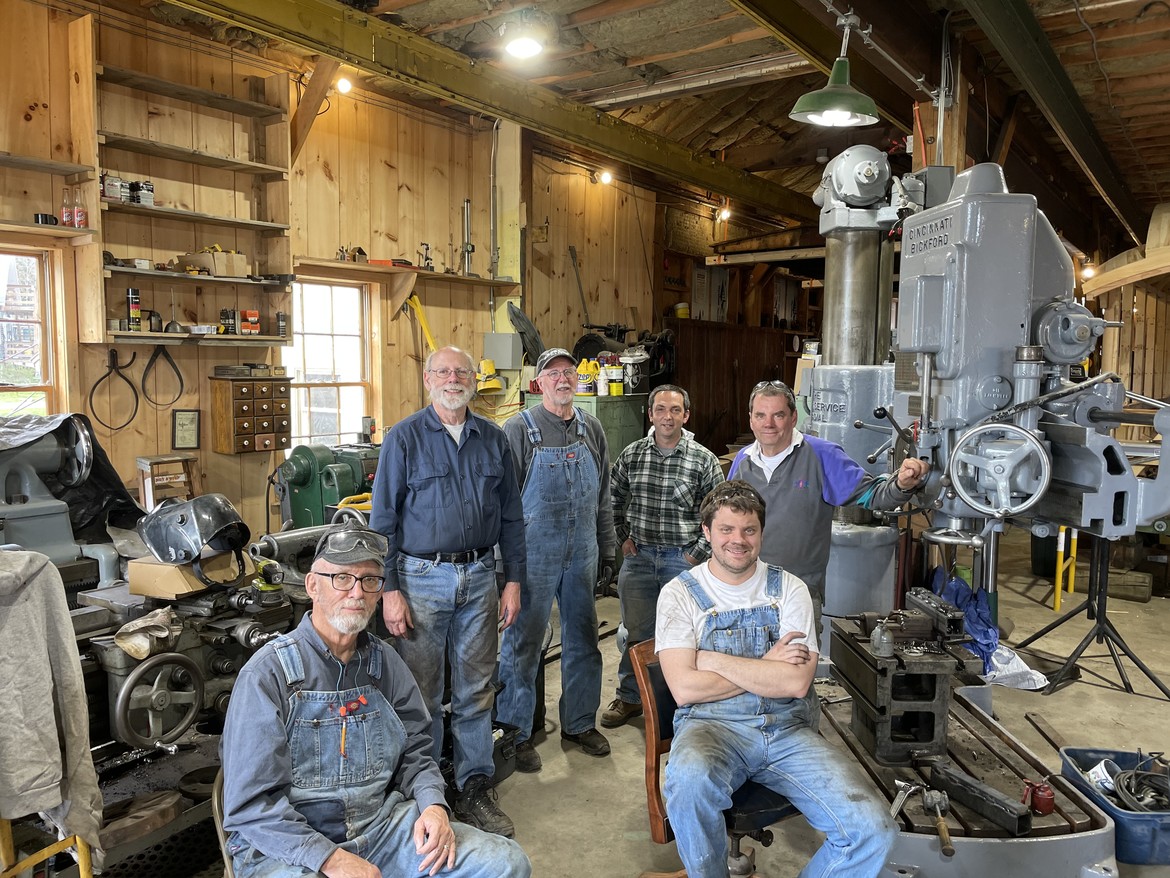 In other news, the Build 11 Team is planning to hold monthly two or three-day work sessions to advance the project. However, the first priority is to complete the final flanging projects for No. 10's boiler. That includes completing the flue sheets and forming the throat sheet. Then those parts will be taken to Maine Locomotive & Machine Works to be included in the new welded boiler for the engine.