The 2020 fund-raising campaign has wound down. The goal of $17,000 was reached and surpassed by nearly $8,000. To all who donated, a hearty thank you.
Starting today, we're opening another fund-raising effort. For the year 2021, we're hoping to raise $50,000. That sounds scary, and it is a lot, but we remain confident that our friends and members will support the ultimate goal, the construction of a new locomotive!
Several members and friends have committed to monthly donations of either $11 or $22. That may not sound like much, but it all adds up. We hope some others will join in that sort of effort.
We will also continue to offer the reproduction Baldwin builder's plate of WW&F No. 7 for one-time contributions of $1,100 or more. More "perks" are still being planned.
Donate at: build11.wwfry.org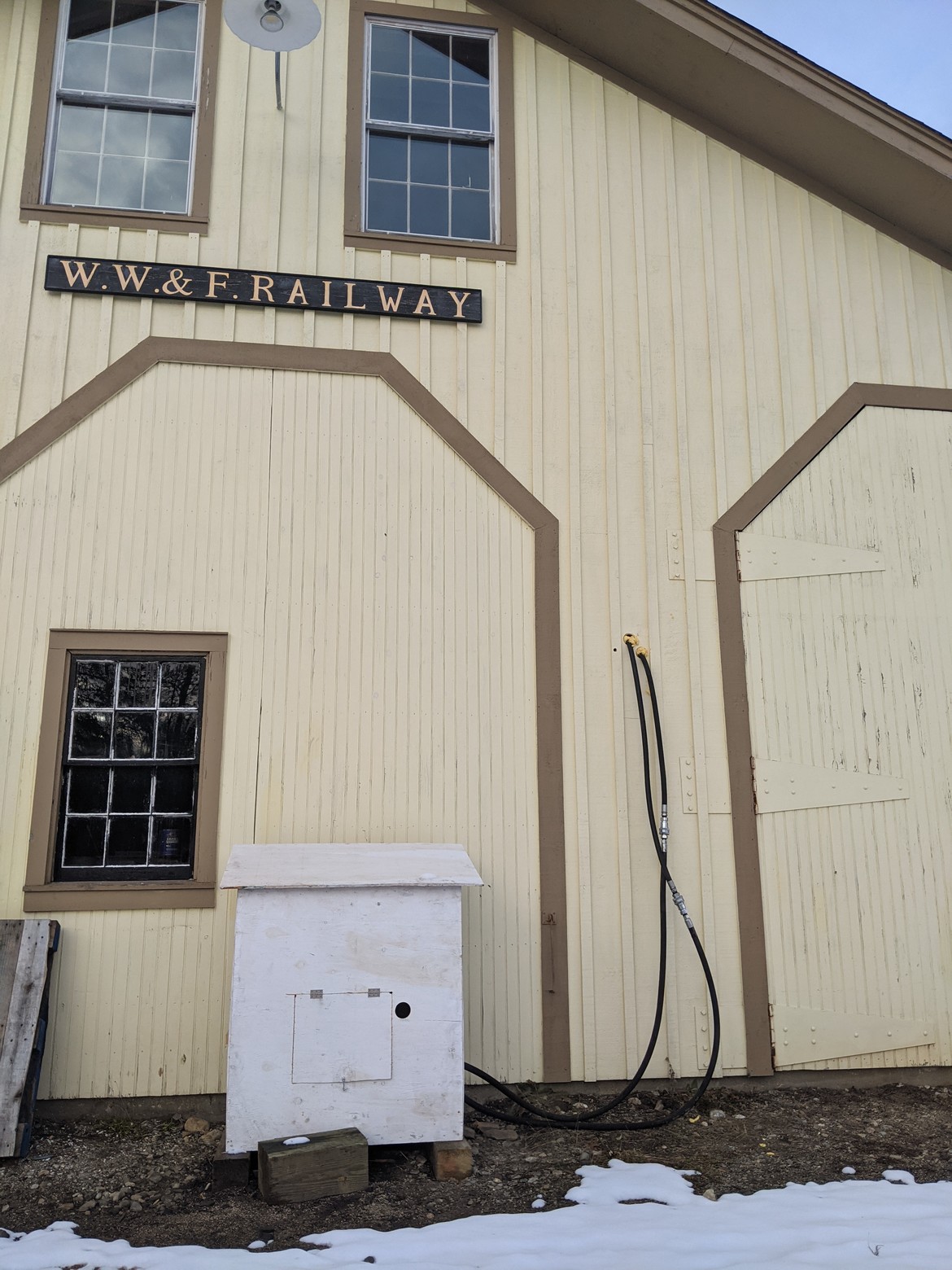 In other No. 11 news, the hydraulic power unit for the flanger has been relocated outside the shop to reduce the noise and exhaust fumes.
Gordon Cook built a "doghouse" to protect the unit from the elements. The hydraulic hoses have been fed through two holes in the wall of the shop. Flanging work is expected to get started sometime this month, first completing the last few components for No. 10 and then going right into parts for No. 11.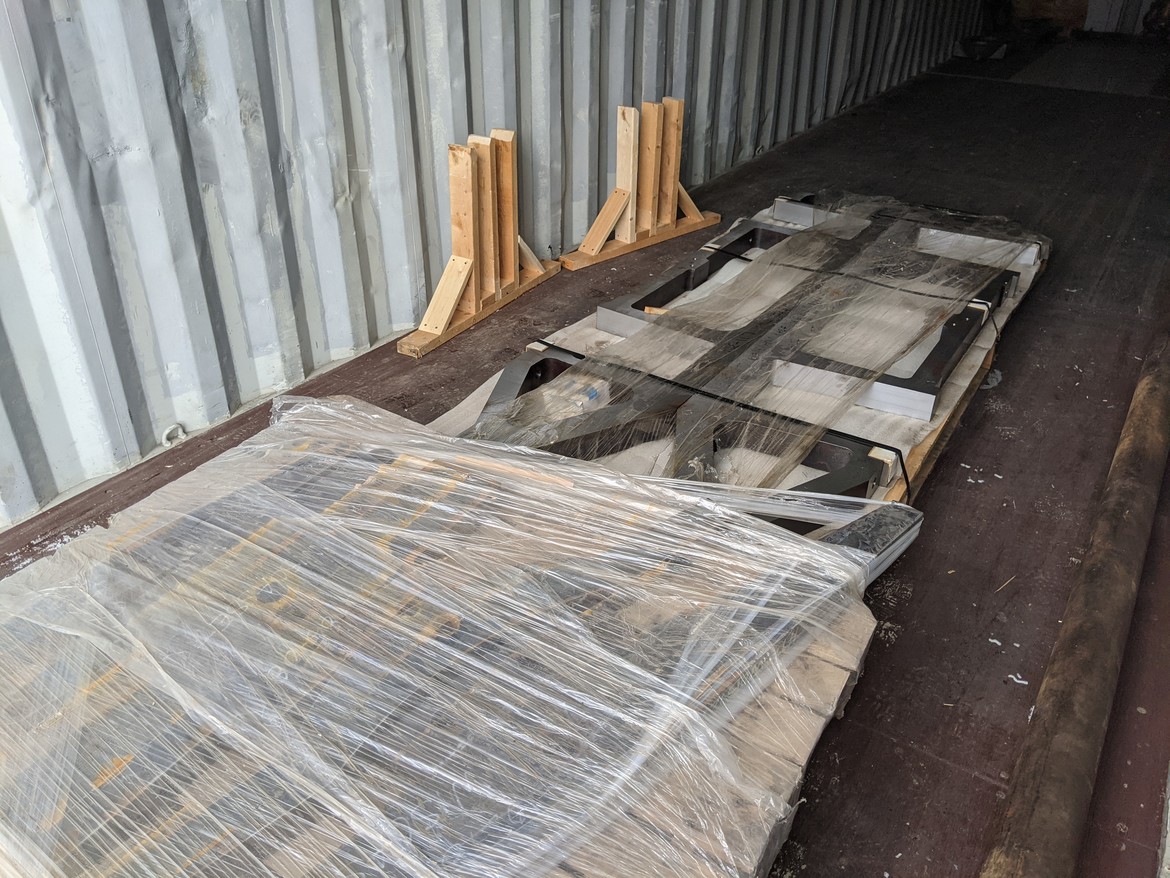 A start has been made moving various parts of No. 10 and No. 11 into the container, where they will be stored until needed for assembly of the locomotives. This helps clear out needed work space in the shop.
The two main frame sections are among the parts moved, and Gordon Cook has built cradles to stand up the main frame sections. Other parts will be stored on pallets, and a pallet jack has been acquired to move the pallets about in the container.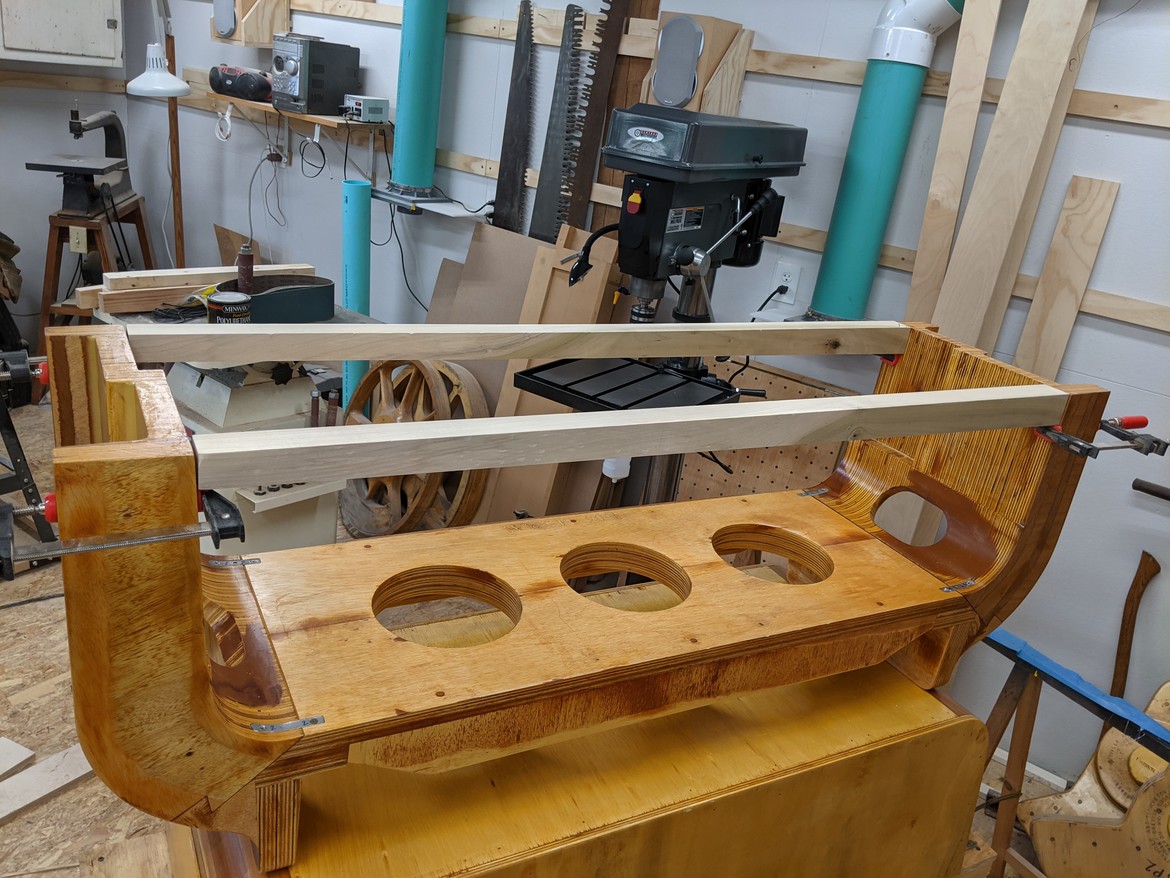 Meanwhile, at Preservation Pattern, the rear frame extension is receiving tie bars at the top to make the entire piece a continuous "loop" to retain its shape through casting and heat treatment, after which the tie bars will be cut off. Some minor modifications were necessary to the rear bolster patterns due to design changes in the original Baldwin design to improve the locomotive's lateral stability.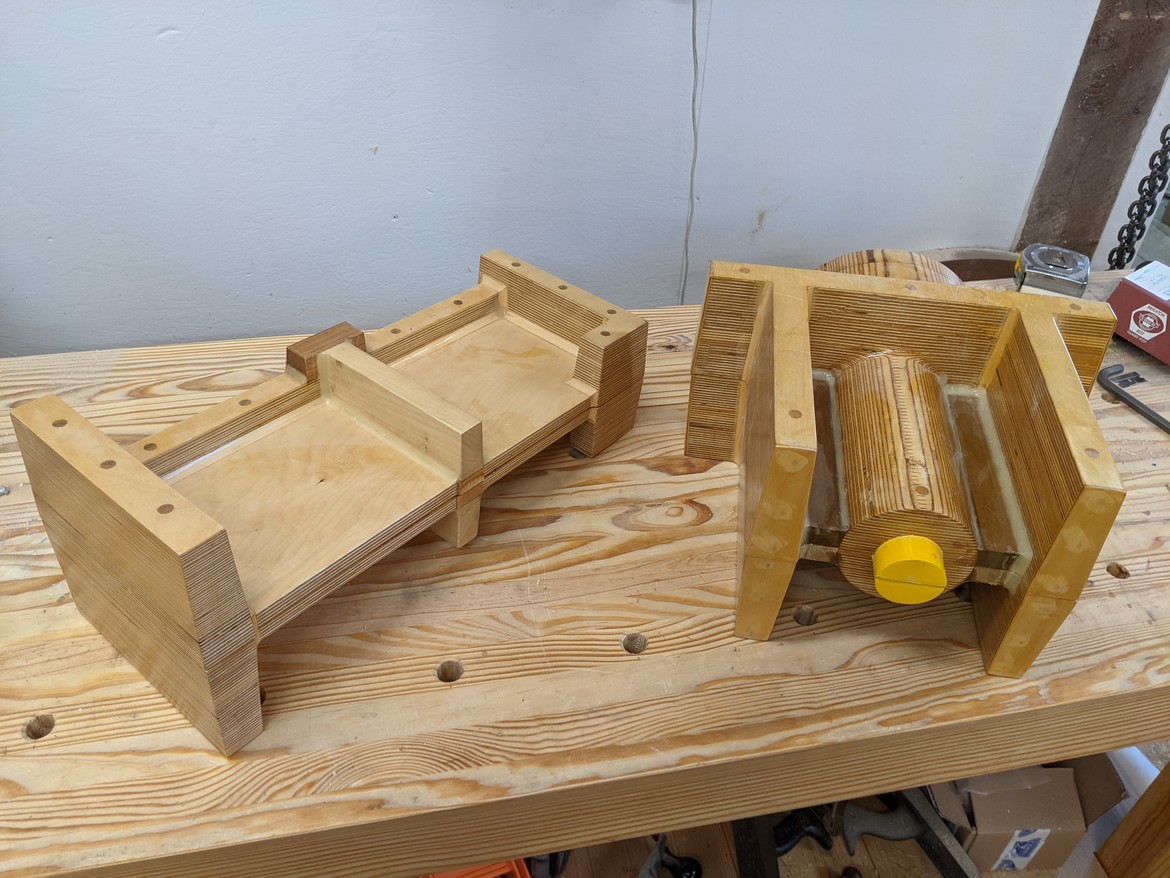 The water-jet parts completed in Syracuse, NY will be shipped to Sheepscot soon. Most of those will also go into the container. In addition, we plan to order steel stock from two vendors shortly. One vendor will custom cut stock to length, while the second vendor provides full-length stock for use in a variety of applications on the locomotive.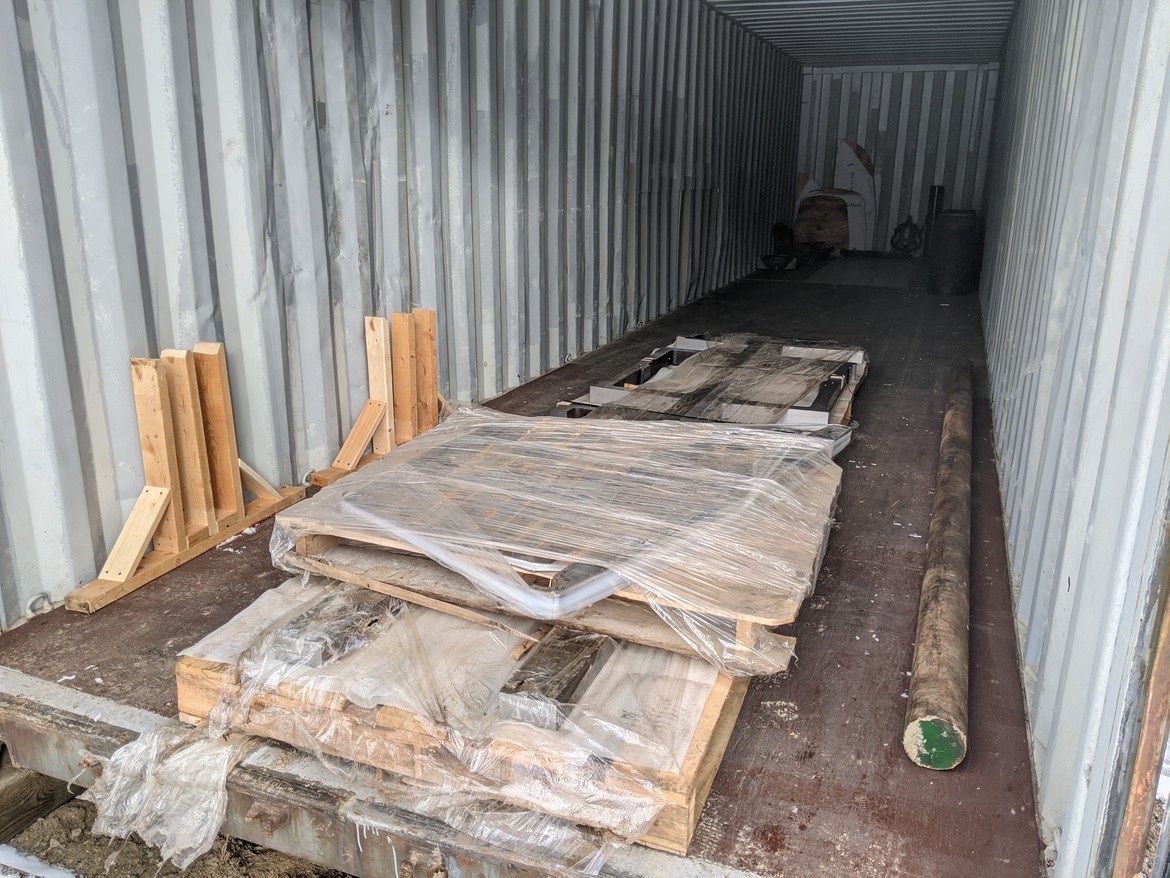 Finally, we expect delivery of the new to us large lathe later this week. It may be dropped off at Ken Boudin's Machinery Service Co. for a couple of weeks of storage until everything is ready to install it in the shop.