Today, we are launching the 2023 "Some Assembly Required" campaign to fund the construction of locomotive 11.
WW&F #7 was damaged in an engine house fire and never repaired. It was scrapped in 1937. The Build 11 project is to replicate this lost locomotive for use on today's restored WW&F Railway.
The first 2023 work session on No. 11 started Tuesday, with Rick and Gordon working to ream out the last few holes in the rear frame for fitted bolts. This after Gordon designed a system to hold a ream in proper alignment using a lathe tailstock. The rear frame extension casting is back from the machine shop, ready to be positioned for bolting to the front and rear frames. Today, Rick and Gordon began setting up the front frame for eventual marriage to the rear frame while Jason was busy making the binders that will support the pedestals for the main drivers.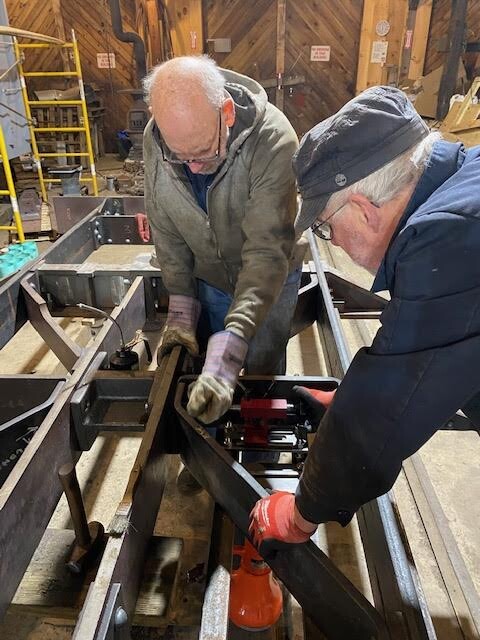 Rick Sisson and Gordon Cook ream out one of the final holes in No. 11's rear frame.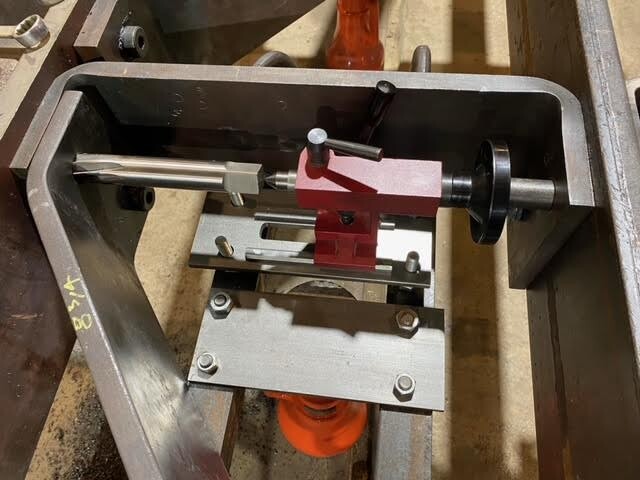 Gordon designed this reamer arrangement to fit in the small space and hold the reamer steady.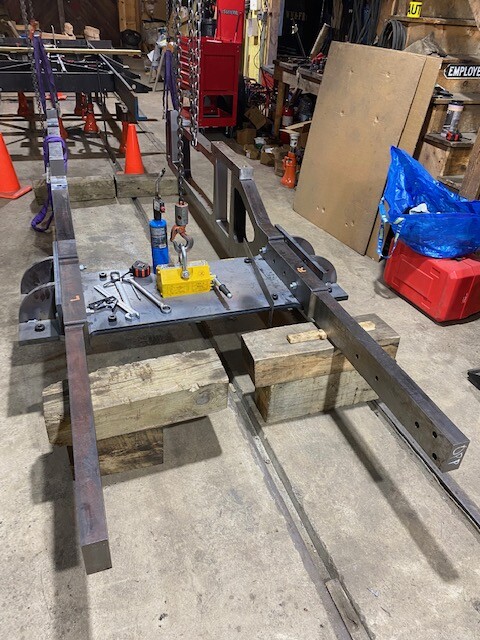 Today, Rick and Gordon began setting up the front frame for eventual bolting to the rear frame.
In other news, the 2022 Build 11 Project fundraising finished up with an amazing $84,279, more than 20 percent over the goal. Thank you to everyone who contributed. We're opening the 2023 Build 11 Project fundraiser today with a goal of $50,000. We've already got a few dollars in the pot from folks who contributed to 2022 but not quite in time for the end of the campaign.
Thanks for your continued interest and support. Learn more at www.build11.org